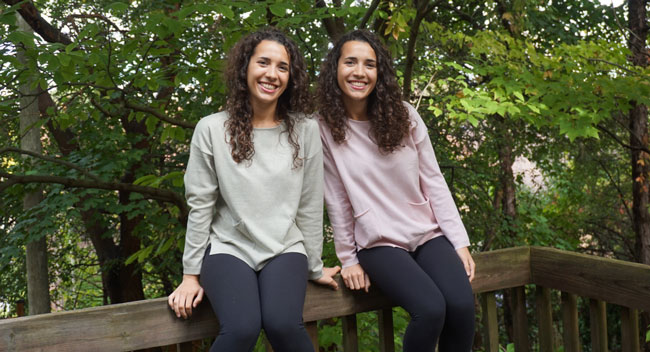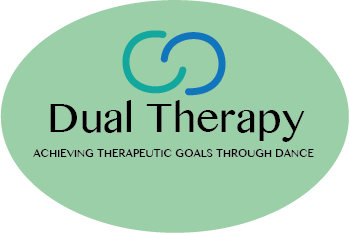 The Toronto Children's Therapy Centre is happy to offer a functional dance program in partnership with Dual Therapy.    
Dual Therapy is run by both a registered physiotherapist and registered occupational therapist.   
The goal of the program is to help children achieve therapeutic functional goals through dance movement while they are in a fun and inclusive group setting.   
Parents will identify goals (social, physical, and emotional) for their child to work on throughout the dance session.  Class activities will focus on balance, strength, coordination, motor planning, flexibility,  and social interaction.    
About your instructors: 
Alison Schwartz is a registered Occupational Therapist who received her Masters of Science in Occupational Therapy from the University of Toronto. Alison has experience working with children with a variety of diagnoses, as well as with individuals of all ages in the neurological population.  
Lindsey Schwartz is a registered Physiotherapist who received her Masters of Science in Physical Therapy from the University of Toronto. Lindsey has a passion for working with individuals in the neurological and musculoskeletal populations. Alison and Lindsey both grew up dancing competitively in a variety of styles which led to their strong passion for dance. They both have many years of experience teaching dance to children of all ages and abilities. They were able to see the benefits of dance and therapy together when they ran a dance group for children with special needs while on a clinical internship in Trinidad. Alison and Lindsey strongly believe in the use of dance as therapy and are excited to share their creativity and dance experience in the OT/PT dance group at Toronto Children's Therapy Center.   
Dance group description:  
The sessions will each begin with a warm up for the students to explore their body movements. Warm up will be followed by stretches that challenge the students' balance and range of motion. Exercises will focus on balance, strength, coordination, motor planning, flexibility, and social interaction, while creating an opportunity to work on individualized goals. Throughout the sessions, the students will work on a choreographed dance routine that incorporates skills learned and practiced throughout the sessions. The dance will be performed at the final session. 
What the research says:
The use of dance as therapy is an emerging topic of study in the rehabilitation sciences. Besides the fitness element dance has to offer, there is evolving evidence that dance can provide individuals with social, physical, and cognitive benefits, (Scharoun, Reinders, Bryden, & Fletcher, 2014) in addition to emotional and behavioural functions, which traditional therapy may not provide (C. Lopez-Ortiz et al 2012).  
Dance can also improve self-awareness and social communication (i.e. empathy, expression) (Scharoun et al., 2014). Dance, specifically ballet, focuses on increasing flexibility, strength, postural control, and motor control, which are all therapeutic benefits for children with cerebral palsy (C. Lopez-Ortiz et al 2012). For individuals with Autism Spectrum Disorder (ASD), dance has shown to increase balance, flexibility, muscular tone, strength, endurance, and spatial awareness (Scharoun et al., 2014). Furthermore, dance can provide physical benefits such as increased coordination, strength, endurance, and motor abilities along with social benefits including increased self-esteem and self-confidence for individuals with Down Syndrome (Becker & Drusing, 2010). 
Read about Alison and Lindsey's experience with their innovative dance program in Trinidad from the Canadian Occupational Therapists Association OT Now Journal:  
Click hereFor additional locations please  visit:   dualtherapy.ca
For information on our different programs please click on the respective link:
Two Ways Register: 
1. Complete the online registration form
or 
2. Call us at 647-236-4263
 Location: 
658 Danforth, Suite 203
Toronto, ON
M4J 5B9
 Our Services 
Contact us for more information.